Kneading Time Spa occasionally holds special promotions and offer discounts. Check back and visit this page from time to time to see current special offers which you can take advantage of when you visit us. If you want to be the first to know when new programs and deals are offered, please sign our guestbook to receive our e-newsletter.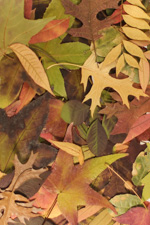 November Specials!
Escape to the spa for a special skin treatment to soothe and nourish your skin as you relax your body. Our skilled Aestheticians will pamper you and your skin as you escape this fall! November Specials!!!


Fall in love with yourself!

Kneading Focus. $99.00

Deep Cleanse with added Apple Mask - This clinical facial treatment begins with a gentle yet thorough cleansing. Next, a Pevonia exclusive Apple Mask is applied to brighten and smooth skin surface. It minimizes pore size and regulates sebum production. The Arnica in the Apple mask calms, soothes, and heals the skin.


Fall Feature Facial $110.00

Renew & Repair, this treatment includes our Micronized Charcoal Mask, it detoxifies, mineralizes, and cleanses pores. The Shea butter moisturizes and protects. The Squalane enhances epidermal function and strengthens the skin barrier.


Fall For Yourself $215.00

One Hour Hot Stone Massage with brown sugar or snickerdoodle oil, 45 minute Chemical Peel facial is designed to minimize the appearance of surface lines, smooth out rough skin texture, aid in clearing acne and help fade hyper pigmentation. 25 minute back facial will make your skin on your back feel radiant. This back facial includes cleansing, exfoliating, toning, light effleurage massage, hydrating mask and moisturizer.


BLACK FRIDAY SPECIAL NOVEMBER 29th 2019 ONLY

PURCHASE ANY $100.00 GIFT CARD GET $25.00 PROMOTIOAL $$

PURCHASE ANY $50.00 GIFT CARD GET $10.00 PROMOTIONAL $$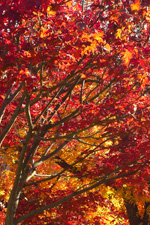 October Specials!!! Love yourself and book a spa day for you and a loved one
OCTOBER SPECIALS!!! Book any Desert Copper Wrap and get a free trial size Body Moisturizer while supplies last.
As the weather changes enjoy one of our relaxing, warm and inviting services. Treat yourself to a treat. Book today and wait no longer.
Smells Like FALL $125.00
One Hour Aromatherapy (fall scent to chose from) with a 15 minute Scalp Massage and 15 minute Foot Reflexology
Trick or Treat Yourself $155.00
One Hour Swedish Massage with thirty minute Reflexology and a thirty minute Express Facial.
Warm and Toasty $175.00
One Hour Hot Stone Massage with a One hour *New Desert Heat Copper Wrap and a Thirty Minute Foot Steam
Sweater Weather $215.00
Ninety Minute Deep Tissue Massage with a 30 Minute Dessert Heat Body Wrap and a 30 Minute Express Facial
Kneaded Pumpkin Spice $230.00
One Hour Pumpkin Scrub with a One Hour Deep Cleanse Facial with a 15 Minute Scalp Massage and 45 Minute Swedish Massage
Act Now! Offer Ends: 11/5/2019