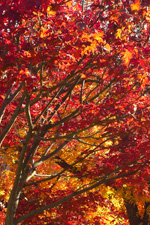 October Specials!!! Love yourself and book a spa day!
OCTOBER SPECIALS!!! Book any Desert Copper Wrap and get a free trial size Body Moisturizer while supplies last.
As the weather changes enjoy one of our relaxing, warm and inviting services. Treat yourself to a treat. Book today and wait no longer.
Fall All Day $140.00
One Hour Deep Pore Cleanse Facial. 30 Minute Hand and Foot Steam
Pumpkin Season $175.00
30 Minute Pumpkin Aromatherapy Body Treatment60 Minute Pumpkin Signature Facial With Red Light Therapy Add On
Fall is Fantastic $190.00
One Hour Pumpkin Papaya Body Scrub25 minute Scalp and Neck Massage with Hot Stones. 30 Minute Neck, Chest and Hand Peel
Kneaded Pumpkin Spice $230.00
One Hour Pumpkin Scrub with a One Hour Deep Cleanse Facial with a 15 Minute Scalp Massage and 45 Minute Swedish Massage
Act Now! Offer Ends: 11/5/2022